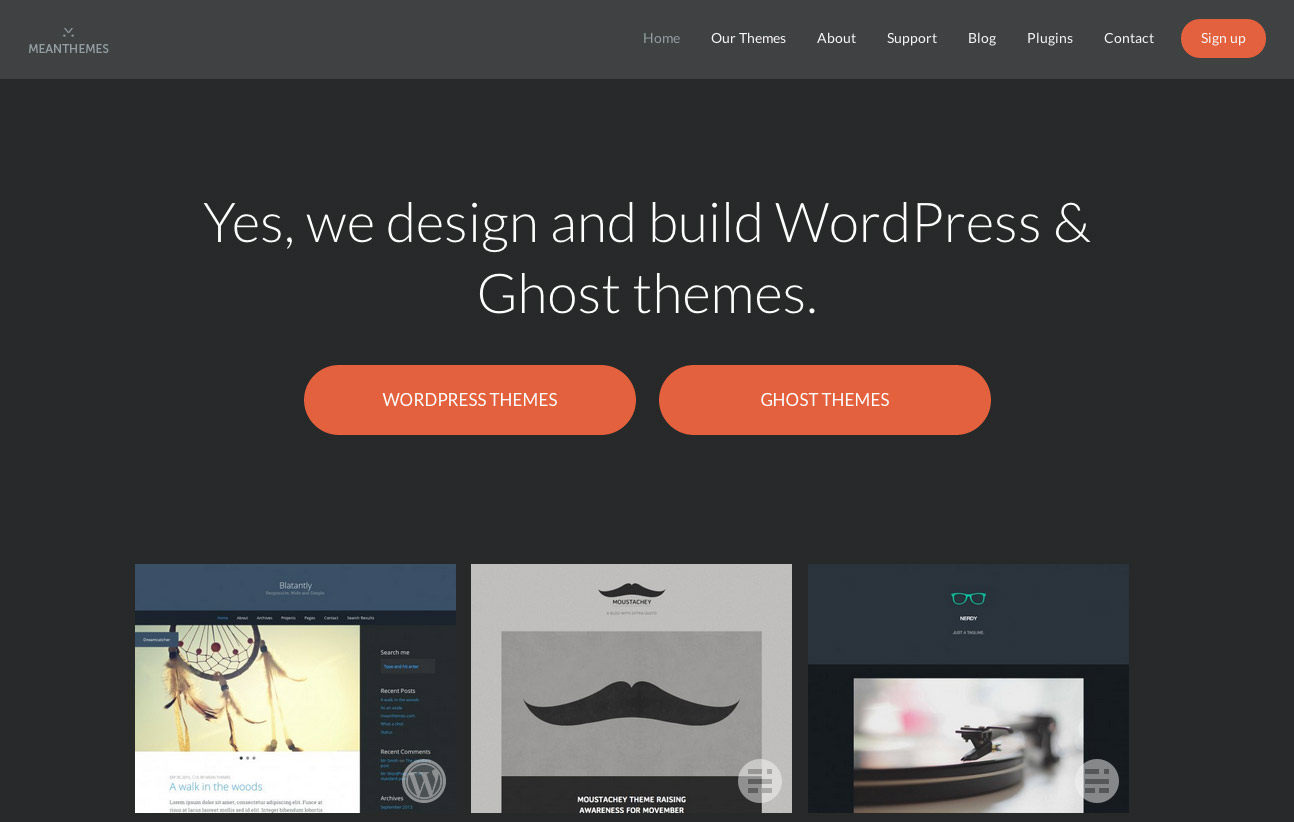 Comments Off

on Ghost Blog Themes and A New Design for MeanThemes

by meanthemes
Ghost Blog Themes and A New Design for MeanThemes
Ghost Blog Themes
Not heard of Ghost before? Well you really should check it out, its for the Blogger who just wants to Blog. WordPress is great and we still love it, but Ghost's simplicity and focus on typography and the written word really excites us here at MeanThemes HQ.
To celebrate the beta launch of Ghost, we've launched two new Ghost Themes.
Nerdy
Nerdy is a simple theme with a strong focus on the written word.
and Moustachey
Moustachey is a port of our most popular WordPress theme.
A Fresh MeanThemes.com
Things have grown a lot with MeanThemes since we launched the website just over a year ago. We've got a lot more themes than we had back then and didn't really have a way of fully showcasing them.
Check out the new MeanThemes.com and let us know what you think via the Contact form or Twitter.
What's next from MeanThemes
We're currently working on a few more WordPress themes and two new Ghost Themes, keep an eye out for them in the coming weeks and tell your friends to sign up to the newsletter to make sure they stay in the loop.