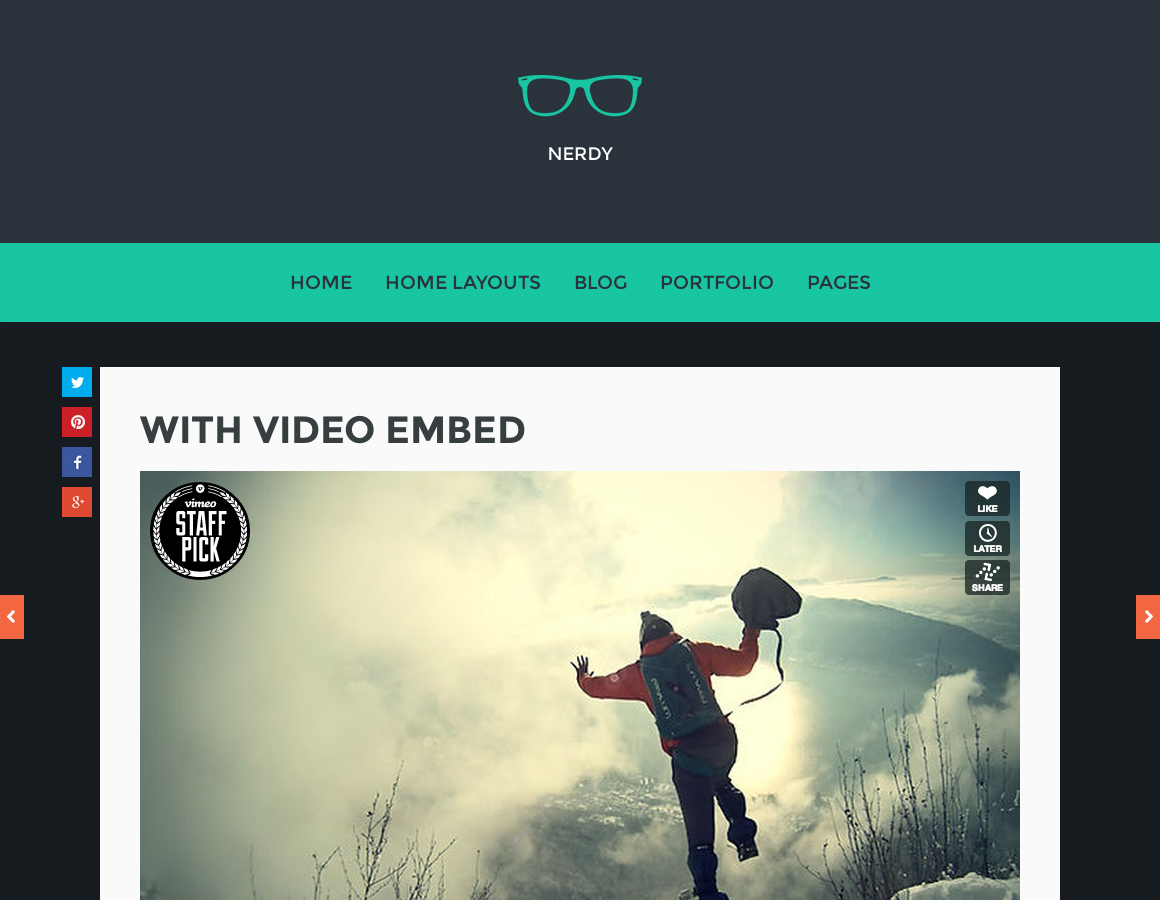 Nerdy for WordPress
Loved Nerdy for Ghost? Then you'll love Nerdy for WordPress.
We've taken our Nerdy Ghost Theme and enhanced it with all of the WordPress greatness.
Showcasing your work has never been easier. You can show wide width images and videos within a slider, stacked or even via a lightbox. On top of that, you control whether the content goes above or below your work. With this theme it really is all about the work.
Check out Nerdy for WordPress