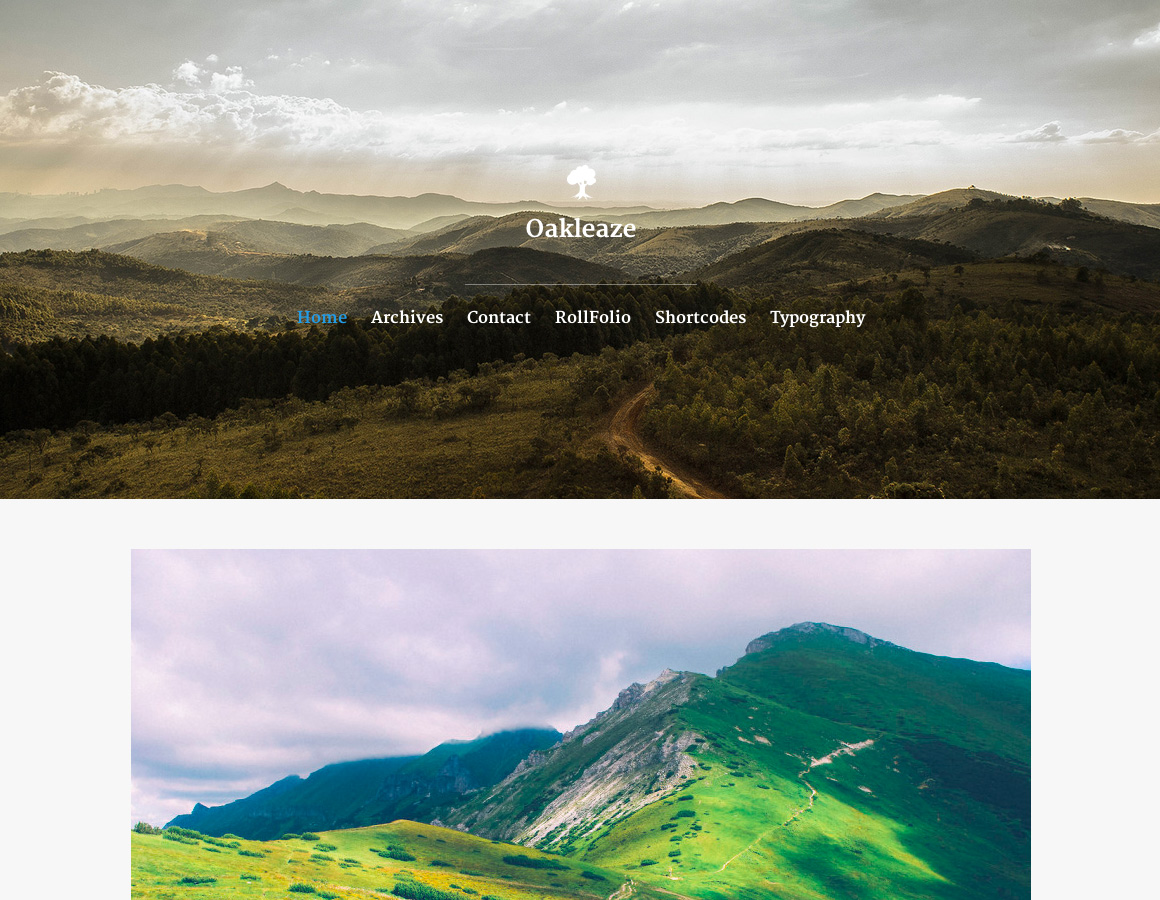 New Theme: Oakleaze
Oakleaze is lightweight and simple yet full of extra impact. Oakleaze can be used as a photoblog-style WordPress theme for sharing your thoughts, videos, articles, quotes, audio – you can even embed Twitter and Facebook statuses. Of course, you could use the portfolio custom post type as a minimal portfolio to show off your latest work.
Added Impact
We've built in 4 ad zones that you can activate via the Theme Customizer, just insert your JavaScript code and HTML and you're good to go. We've got separate ad zones for
Archive/Home (we automatically include your ad after you first blog article)
Single Post (we include your ad after the title)
Page (we include your ad after the title)
Portfolio (we include your ad after your first portfolio piece)
RollFolio anyone?
What is a RollFolio? Simple, your portfolio in one big rolling page, let your work do the talking and use the fabulous Gridset formatting including built-in light box. Don't worry though, you can still link to individual portfolio items if you need to.