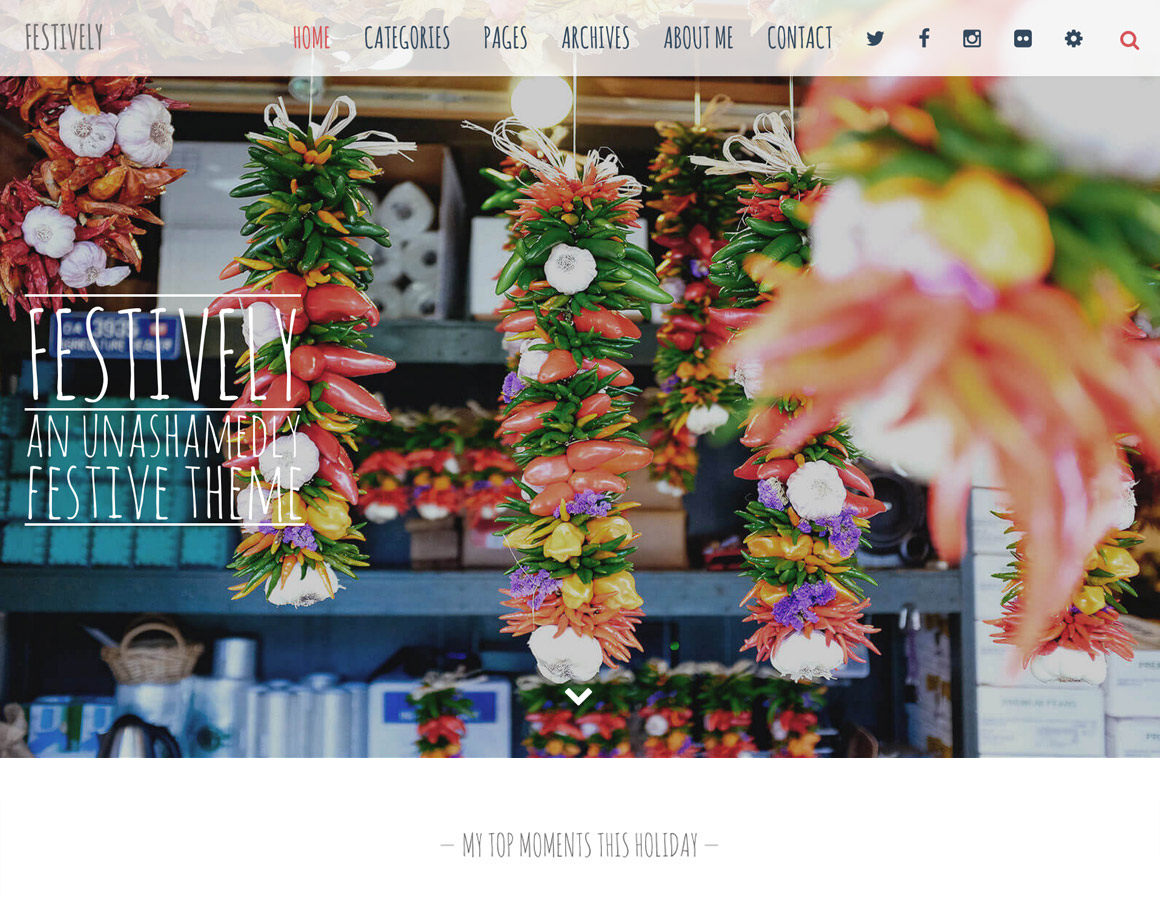 Comments Off

on Meet Festively – An Unashamedly Festive Blog Theme

by meanthemes
Meet Festively – An Unashamedly Festive Blog Theme
Happy Holidays (almost)! We've gone all festive here and have created this Christmas Cracker of a Blog Theme! We've designed Festively to bring a little extra holiday season cheer.
Want a lovely big homepage hero image? You've got it. Want a grid of your sticky posts on your homepage? You've got it. Want a cool and collected minimal design, with gorgeous share overlays, search overlays and a beautiful mobile experience?… then Festively is your cup of tea.
As well as a widgetized sidebar, we have a header widget area and a footer widget area that adapt to the amount of widgets you have. For example, only using 1 widget, we'll make it 100% and centered – perfect for a web banner.
We've kept things clean and simple with this one, using the Theme Customizer you can control layouts (sidebar right, no sidebar, sticky menu) and show and hide most of the elements of the theme.